Start Recovery Today
Our doctors, nurses, therapists and recovery support specialists are ready to help you at one of our world-class neighborhood centers for addiction treatment.
We're here for you
Complete the form and a treatment advisor will contact you at the number provided.
We have treated more than 55,000 patients on our mission to save 1,000,000 lives.
No matter what you're struggling with, we can help.
Immediate help is available.
The RCA Experience
What happens next? Recovery is a journey, and we're there every step of the way.
Pre-Treatment
We provide 24-hour, immediate access to care
A treatment advisor will perform an introductory assessment and work with you to determine the best treatment option
Our team of expert interventionists are on-hand, in person and virtually, to help you and your family begin your journey to recovery
Our confidential admission process will prepare you for our full continuum of services including inpatient and outpatient treatment
Treatment
Our world class inpatient facilities offer medically monitored detox and residential services to provide you the tools you need to navigate lifelong recovery
Our outpatient services strengthen your recovery with convenient in-person and virtual treatment
We provide cutting edge care that includes 12-Steps, Dialectical and Cognitive Behavior Therapy, and Medication for Addiction Treatment (MAT), among other evidence-based treatments
Because addiction affects the whole family, we offer education and support for loved ones throughout the treatment process
Ongoing Care
Our support for your recovery does not end at discharge
A Continuing Care Plan is created with every patient including the resources and supports you need to succeed in recovery
We provide lifelong support through RCA's Alumni Association which organizes events, communications, and meetings to give you the essential community you need in recovery
We are committed to continue supporting your recovery journey any time you need
You deserve to feel comfortable while in treatment
At Recovery Centers of America, you will receive expert drug and alcohol addiction treatment, delivered with compassion and dignity, in a safe and comfortable environment.
What people are saying about Recovery Centers of America
Carol G.
RCA saved my son's life. They gave him support in every area. And over a year now they are still there for help and support whenever he needs it. There was no delay in admissions.As a parent, I would highly recommend RCA.
Posted by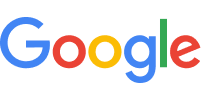 Melanie J.
Everything about RCA was a positive experience! As a 1st time patient i didnt know what to expect. The staff was welcoming and i made a bond with the group i was with for life! 13 months sober!!!!
Posted by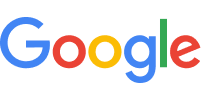 Andre F.
My brother received inpatient treatment at Recovery Centers of America and I truly believe that they saved his life. Their rehab facility was very clean, beautiful and impressive, in some ways better than many five star hotels and most …
Posted by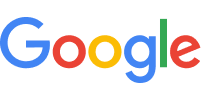 Wherever you are in your life, RCA can help.
Immediate availability. Call now!
Addiction is a disease.
You're not alone.
Recovery is possible.
We Treat the Source
Addiction is a disease, and it is not your fault.
At RCA, we conduct a comprehensive assessment with every patient to create a precision diagnosis and a meaningful, individualized treatment plan that starts at the source.
We Address the Symptoms
Addiction behavior manifests when the source of the addiction is not addressed.
We teach effective techniques using evidence-based treatment, such as DBT and CBT, that help patients address their symptoms in order to effectively manage their life.
We Identify the Contributors
Societal contributors can negatively affect the recovery process.
Our program is designed to teach patients and their families the necessary skills to address and manage these societal contributors, one day at time.
Get Help Now

1-800-RECOVERY
We participate with the majority of insurance providers to make your treatment as affordable and accessible as possible.
Our Locations
You deserve the best in comprehensive care and individualized treatment. At Recovery Centers of America, you will receive expert drug and alcohol addiction treatment, delivered with compassion and dignity, in a safe and comfortable environment.
Call now for immediate help. We'll pick you up any time of day.
Recovery Centers of America's Alumni Association is the heart and soul of recovery.
Recovery from a substance use disorder is ongoing and having a support network is critical to maintaining sobriety and recovery. The Recovery Centers of America Alumni Association was created with that in mind. The RCA Alumni Association provides alumni, along with their family and friends, the opportunity to meet new people, have new experiences, and learn new things that will support their long-term recovery. The team hosts recovery meetings, plans sober events, and provides service opportunities to alumni, friends, and family. The RCA Alumni Association is open to anyone suffering from addiction. All are welcome.
Meet our incredible alumni coordinators who have made it their life's mission to help those suffering with substance abuse and mental health issues find lasting, lifelong recovery.
Recovery Centers of America on social media
See how Recovery Centers of America addiction experts are fighting to save lives. Want to see all our social posts? Check out our social wall page.