Experts in Addiction Treatment in the Greater Pittsburgh area
RCA is the leading provider of substance abuse and mental health treatment. We have beds available 24/7/365.
Recovery Centers Of America offers superior, evidence-based detox and inpatient residential treatment
The team at Recovery Centers of America passionately believes that every person with the disease of addiction deserves life in recovery. And, recovery starts here.
Addiction treatment tailored to you
We threw out the one-size-fits all approach to addiction treatment, so you can get the individualized care you need and deserve. In addition to our core curriculum, we offer multiple specialized treatment programs based on treatment focus and personalized aftercare planning.
Backed by science & medicine
With cutting-edge science and medicine behind us, we treat addiction through evidence-based clinical and medical approaches that address the source, symptoms and contributors of substance use and mental health disorders.
Our team of experts is here for you
Many of us personally understand your pain, and you can expect to be treated with empathy and understanding. Once you're in our care, our team will stand by your side and treat you and your family with compassion, dignity and respect.
What people are saying about Recovery Centers of America
Carol G.
RCA saved my son's life. They gave him support in every area. And over a year now they are still there for help and support whenever he needs it. There was no delay in admissions.As a parent, I would highly recommend RCA.
Posted by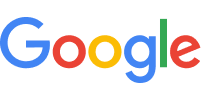 Melanie J.
Everything about RCA was a positive experience! As a 1st time patient i didnt know what to expect. The staff was welcoming and i made a bond with the group i was with for life! 13 months sober!!!!
Posted by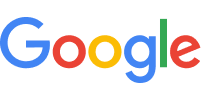 Jesse V.
RCA absolutely blew me away. From the moment I walked into the facility, I felt like family. I can't recommend this facility enough!
Posted by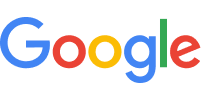 We participate with the majority of insurance providers to make your treatment as affordable and accessible as possible.
We are here for you and will answer your call 24/7
After all you have done for your country, you deserve to feel comfortable while in treatment
At Recovery Centers of America, you will receive expert drug and alcohol addiction treatment, delivered with compassion and dignity, in a safe and comfortable environment.
Commit to recovery and responsibilities with Recovery Centers of America's outpatient program
Outpatient care at Recovery Centers of America offers the flexibility to receive exceptional addiction treatment while fulfilling your other commitments. At RCA, our outpatient programs span various levels of care including partial hospitalization (PHP), intensive outpatient (IOP), and general outpatient (GOP).
Treatment is accessible in-person at our modern and comfortable facility in Danvers and Westminster, MA, online via a HIPAA compliant web and video conferencing platform, or using a combination of both.
Recovery is Possible
View how Kat's life turned around with treatment at Recovery Centers of America.
"There is nothing to be afraid of when seeking treatment. Getting help was one of the most courageous decisions I've ever made."
— Kat C.
Recovery Centers of America Alumnus
You can achieve lasting recovery near your home with Recovery Centers of America
Recovery Centers of America at Monroeville
2380 McGinley Rd,
Monroeville, PA 15146